Posted: Wednesday, March 15, 2017 1:24 PM
---
Real Estate Weekly Classes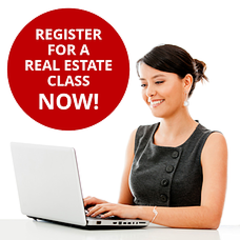 Location:
Seaport District
Do you want to make your
Real Estate dream a Reality?
Enroll in Boston Realty Institute.
Boston Realty Institute
has a
flexible schedule: week days, weekends and evening classes.
Register
today for
our 40 Hour
Salesperson Pre-License
Class (done over 4 days).
Our next weekly
classes start on Thursday
, February 09th-12th, 2017
Tuition 349
.99
including all four classes and manuals.
TO REGISTER
: http://bostonrealtyinstitute.com/sales/re-sales.
CLASS TIME: 8
:30am-6:30pm
WHERE: Dowton, Boston, MA 02210
Office: (800) 274-3606
Additional Costs:
Textbook: $0
Organizers:
The Boston Realty Institute
Required Material:
Real Estate handbook for examination and practice or The Principles of Real Estate
Prerequisites:
High School Diploma
All information in this site is deemed reliable but is not guaranteed and is subject to change
• Location: Boston

• Post ID: 38679796 boston