Report Ad
Remote Computer Service - Fix Remotely- Since 2005
Posted: Tuesday, May 7, 2013 4:01 PM
---
Reply: cns-associates@hotmail.com
" FREE COMPUTER DIAGNOSTIC "Shop Location Only 337-436-1136 or 337-497-0900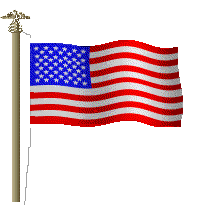 The Original Computer Store on Ryan Street Since 2005
CUSTOM BUILT COMPUTERS FOR YOUR OFFICE
We can build and install office computers. Our prices are very competitive in today's market and sometimes even considerably lower. We will assist you in every aspect of rebuilding from an Information Technology standpoint, bringing your network to newer standards for your growing business needs. Let us order you a Custom Built Laptop.


WE BUILD GAMING COMPUTERS
WORK ON APPLE MACINTOSH
COMPUTER REMOTE SUPPORT
DESKTOPS AND LAPTOPS
FIX YOUR COMPUTER REMOTELY
MUST HAVE INTERNET WORKING
Fix your Computer Remotely. DESKTOP & LAPTOPS-
Dell, HP, Compaq, Gateway, EMachines, Toshiba, Acer, Sony.

Remote Technical Support, Remote Service, Contract - Terms & Conditions. Offer Monthly Maintenance Contracts- Cleaning of Malware, Spyware Removal, Virus Removal, Updates and Optimaztion is Vital. .

Offer Anti-Virus Protection 1 year Licenses. (ALL DOCUMENTATION & LICENSE # -WILL BE EMAIL TO CUSTOMER UPON COMPLETION) .


HOURS M-F 9-6PM SAT 10-2PM.
Send E-mail. Response within 2 days.
CREDIT CARDS ACCEPTED- --MASTER CARD, VISA & DISCOVER ONLY.
Acceptable Proof of Identity Documents- DRIVERS LICENSE CALL US NOW !
Contact: E-mail: cnsassociates@gmail.com (typical response time 48 hours)
Visit or Website WWW.MYPC-TECH.COM
Check out the presentation here: http://www.slideshare.net/cnsassociates/my-pc-tech-to-pub-2225138 FREE COMPUTER DIAGNOSTIC- 337-436-1136 or 337-497-0900 SHOP LOCATION ONLY 2404 Ryan Street- Lake Charles, LA 70601
• Location: Boston, Boston Area

• Post ID: 2122048 boston